Mauritius
I. Constitution and Government
simple / modern / functional
The Arabs first visited the country in the 12th century followed by the Dutch in late 16th when they found the famous bird called DODO. Formerly known as "Isle de France", Mauritius from 1810 up to 12th March 1968 remained a British Colony preceded by the French, when it became independent. It became the Republic of Mauritius on the 12th March 1992 with the principles of separation of powers enshrined in its written constitution and its democracy is based on the Westminster model. Laws are passed by a 70-member National Assembly and the privy council remains the highest court.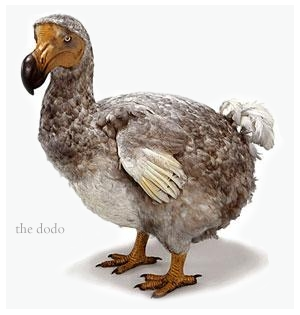 II. Population
simple / modern / functional
The population is estimated at 1.2 million which consists of a mosaic of races, cultures and religions. The people of the country are mainly Hindus, followed by Christian, Muslims and Chinese.
III. Language
beautiful / legit
After the decolonisation English has remained the official language of the country. However, French and Creole are the most spoken.
IV. Geography
creative / effective / awesome
The Republic of Mauritius, with a surface of 720 square miles (1 865 square km) is strategically located in the Indian Ocean. It lies about 800 km on the eastern coast of Africa and some 4 000 km from the southwest coast of India. It is of volcanic origin and has an exclusive economic zone. The island - state stands on what was once a land bridge between Asia and Africa called the Mascarene Archipelago.
V. Climate
moments / angle / color
The average temperature is 28o C in summer and is 22oC in winter. On the upper hills it is cooler and more humid and the month of February is the wettest one whereas December is the hottest.
VI. Currency
The unit of currency is the Mauritian rupee which has 100 cents.

VII. Double Tax Avoidance Treaties
simple / modern / functional
The treaties currently in force are with Barbados, Belgium, Botswana, Croatia, Cyprus, France, Germany, India, Italy, Kuwait, Lesotho, Luxembourg, Madagascar, Malaysia, Mozambique, Namibia, Nepal, Oman, Pakistan, People's Republic of China, Rwanda, Senegal, Seychelles, Singapore, South Africa, Sri Lanka, Swaziland, Sweden, Thailand, Uganda, United Arabs Emirates, United Kingdom and Zimbabwe. Treaties awaiting ratification include Bangladesh, Malawi, Nigeria, Russia, State of Qatar, Vietnam, Zambia and Tunisia. The Seychelles have ratified around 8 treaties including South Africa, China, Indonesia and Mauritius.
VIII. Extradition Treaties
simple / modern / functional
All banks, financial institutions, cash dealers and members of the relevant profession are under the obligation to report to the Financial Intelligence Unit any transaction which they judge to be suspicious. The Independent Commission Against Corruption set up under the Prevention of Corruption Act 2002 (POCA) as well joins in to detect similar offences. Money laundering offence is extraditable and the list of countries which signed Extradition Treaties with Great Britain and which continued to affect Mauritius after independence are: Albania, Austria, Congo, Belgium, Cameroun, Czechoslovakia, Denmark, Estonia, Federal Republic of Germany, Finland, France, Guatemala, Hungary, Iceland, India, Iraq, Israel, Latvia, Lithuania, Luxembourg, New Zealand, Poland, Portugal, South Africa, Sweden, Switzerland, Thailand, Togoland, United States, Zanzibar.
IX. Genesis of Financial Services Enactments in Mauritius
Hereunder is a sum of legislations which have led towards the creation of Mauritius becoming an International Centre:

1) Ordinance 1 of 1936 The Mauritius Agricultural Bank for the purposes of granting long-term loans for agricultural needs.
2) Ordinance 57 of 1950 Savings Bank Ordinance.
3) Ordinance 24 of 1951 Exchange Control Ordinance an ordinance conferring powers and imposing duties and restrictions in relation to gold, currency, payments, securities, debts , and the import, export, transfer and settlement of property etc.
4) Ordinance 5 of 1953 Crown proceedings Ordinance in respect of infringement of Patent, or any officer or agent of the Crown infringes a registered trade mark, or infringes any copyright… where it is committed with the authority of the crown, civil proceedings shall lie against the crown.
5) Ordinance 1 of 1958 The Banking Ordinance to regulate the business of banking. The licensing authority was the Financial Secretary with the existing Banks namely Barclays Bank D.C.O., Mauritius Commercial Bank Limited, Mercantile Bank limited.
6) Ordinance 30 of 1959 The Moneylenders Ordinance making provisions in relation to moneylending and for purposes connected therewith. This Ordinance was designed to the Cooperative Society, Banks, Insurance Companies, Pawnbrokers and those having a Moneylender's licence.
7) Ordinance 43 of 1959 The Insurance Ordinance making provision for the carrying on of insurance business in the Colony. The Registrar of Insurance was created.
8) Ordinance 20 of 1963 The Investment in Mauritius Government Securities Ordinance designed to apply to all securities created or issued on behalf of the Government of Mauritius.
9) Ordinance 34 of 1963 The Development Bank of Mauritius Ordinance with the aim of facilitating the industrial, agriculrutal and economic development of the Colony.
10) Ordinance no 43 of 1966 The Bank of Mauritius Ordinance with the aim of creating a Bank to be the banker of the Government.
11) Act 40 of 1968 The International Financial Organisations Act to enable effect to be given to the International Agreements establishing the International Monetary Fund, the International Bank for Reconstruction and Development, the International Finance Corporation and the International Development Association.
12) Act 50 of 1968 The Treasury Bills Act to allow the Government to borrow money by issuing Treasury Bills. Powers were given to the Bank of Mauritius to act as depository.
13) Act 31 of 1971 repealing Ordinance 1 of 1958 Banking Act where the licensing authority is vested with the Central Bank and the latter having control over all Banks.
14) Act 10 of 1972 repealing Ordinance 34 of 1963 Development Bank of Mauritius.
15) Act 11 of 1972 Development Bank of Mauritius (International Credit) making provision for the raising of credit from the International Development Association by the Government of Mauritius for the development of productive facilities and resourcess in Mauritius through the DBM.
16) Act 3 of 1974 Loans Act.
17) Act 6 of 1975 Double Taxation relief (Taxes on income) (France) Cancellation Act.
18) Act 47 of 1975 Savings Bank Act repealing Ordinance 57 of 1950.
19) Act 34 of 1976 The State Bank is authorised to issue premiums bonds on behalf of the Government of Mauritius.
20) Act 7 of 1981 Bonds Act for the issue of bearer bonds and premium bonds.
21) Act 11 of 1987 the creation of the Stock Exchange of Mauritius and a Chamber of stockbrokers.
22) Act 38 of 1988 making new provisions for the Stock Exchange repealing Act 11 of 1987.
23) Act 41 of 1988 Banking Act repealing the Act of 1971.
24) Act 25 of 1989 Trusts Act.
25) Act 18 of 1992 Mauritius Offshore Business Activities Act providing for the establishment of the Mauritius Offshore Business Activities Authority to regulate offshore business activities from within Mauritius and for the issue of offshore certificates and to provide for other ancillary or incidental matters.
26) Act 10 of 1992 to make provisions for offshore trusts in Mauritius.
27) Act 4 of 1994 International Companies Act.
28) Act 12 of 1995 Foreign Exchange Dealers Act providing for the regulation of the activities of persons, other that offshore banks, that are authorised to deal in foreign exchange and for matters connected therewith or incidental thereto.
29) Act 30 of 1996 Securities (Central Depository, Clearing and Settlement) Act providing for the establishment and regulation of a central depository, clearing and settlement service in order to facilitate dealing in securities.
X. International Financial Centre
Our Securities Laws and our Investment Environment are attracting more and more investors. If in 1987 the expression "Securities" was limited to only "Shares, debentures or Bonds", today the notions of "Certified Securities and Derivative Instruments" have emerged and the expression "Securities" is given a wider definition and it comprises of : "shares or stocks in the share capital of a local or a foreign company, other than a collective investment scheme; debentures, debenture stock, loan stock, bonds, convertible bonds or other similar instruments; rights warrants, options or interests in respect of securities mentioned above; treasury bills, loan stock and other instruments creating or acknowledging indebtedness and issued by or on behalf of or guaranteed by the Government of the Republic of Mauritius or the government of another country, a local authority or public authority, as may be prescribed; shares in, securities of, or rights to participate in, a collective investment scheme; depository receipts in similar instruments; options, futures, forwards and other derivatives whether on securities or commodities; any other transferable securities, interests or assets as may be approved by the Financial Services Commission; or any such instruments as may be prescribed". In addition to the Stock Exchange of Mauritius who was the only Securities Exchange ever since 1987, the way has been paved for "Global Board of Trade" who has recently been licensed to act as such.